About us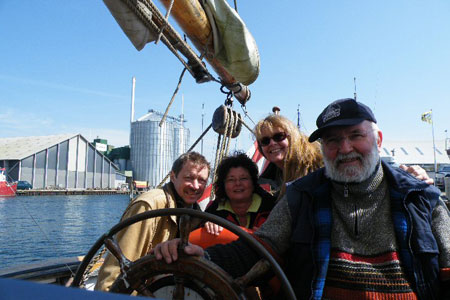 Chairman: Nis-Edwin List-Petersen, Vice Chairman: Jutta Carstensen,
Secretary: Brigitte Handler, Cashier: Uwe Käding
Objectives:
The association Aabenraa Træskibslaug was founded in order to preserve and use old historic wooden ships and other commercial vessels.
Increase public understanding and awareness of the cultural values represented by ships and maritime environment.
Preserve the coastal culture in Denmark with ships, ports and buildings on the coast, which are a part of the maritime heritage of the country.